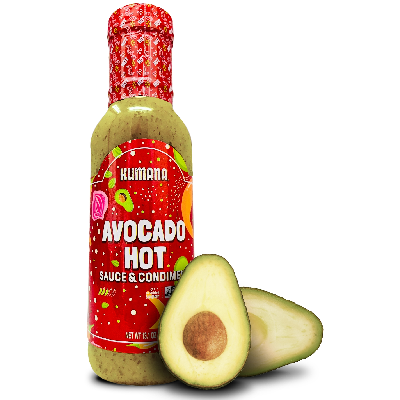 Ripe Avocado, Mango and Habanero Chili Peppers headline our flagship sauce. The habanero chili peppers add a delicious flavor-forward note with just enough heat to keep you reaching back for more. Add in layers of flavor from the green bell peppers, parsley, a hint of garlic, sea salt, and yellow onions to round out this delicious sauce. Works great as a condiment, sandwich spread, or as a traditional hot sauce.
Medium Plus Heat. A highly versatile sauce, we recommend pairing it with grilled chicken, sandwiches, scrambled eggs, short ribs, salads, and more.
Keto Certified, Paleo, Plant Based.
No Added Sugar, Gluten Free.
Non-GMO Verified.
No Canola, Soy or Dairy.
Size: 13.1 Fl Oz (371 g)
Related Products
---