WALKERSWOOD, JONKANOO Pepper Sauce
---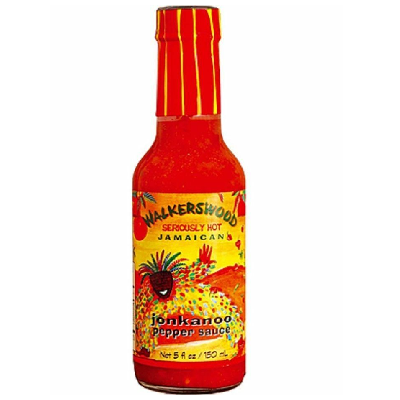 Be adventurous and take your taste buds on an island tour. This sauce is made from a blend of Caribbean hot peppers. Add a dash to wake up any savory dish.
SIZE: 5 Fl Oz (150 mL)
INGREDIENTS: Hot peppers, scallion, vinegar, thyme, onion, salt, sugar, and garlic. No Calories, No Fat, No Carb.
Related Products
---