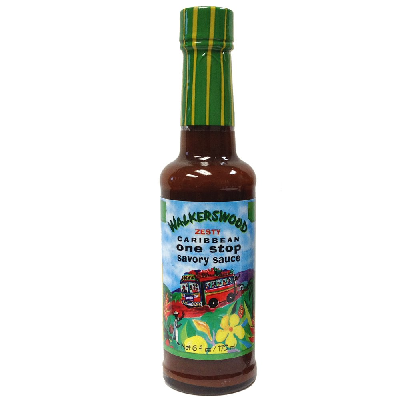 One Stop is a tasty addition to many simple dishes. Bursting with the flavors of Caribbean Fruits and spices this sauce goes well with cheese and egg dishes, grilled meats and soups. A family favorite!
SIZE: 5 Fl Oz (150 mL)
INGREDIENTS: Water, Tomatoes, Sugar, Vinegar, Bananas, Mango, Rasins, Modified Corn Starch, Caramel Color, Scallions, Hot Peppers, Salt, Allspice, Black Pepper, Nutmeg, Tamarind, Potassium Sorbate, Citric Acid, Thyme.
Related Products
---