WALKERSWOOD, Jamaican Jerk BBQ Sauce
---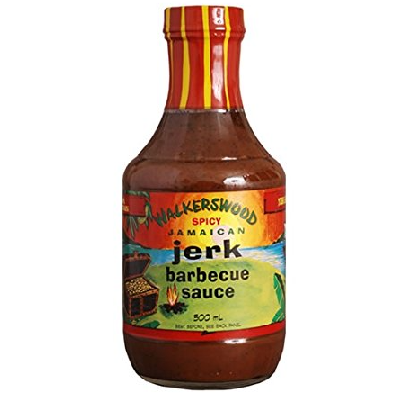 A subtle blend of the famous jerk seasoning ingredients with bananas and spices. It is a mildly sweet sauce which is used as the perfect accent to a summer barbecue. Marinate your favorite cuts of meat, poultry or fish before grilling or baking. Brush it on liberally while turning regularly during the cooking process. This sauce is a family favorite and is also delicious on grilled vegetables.
SIZE: 17 Fl Oz (150 mL)
INGREDIENTS: Bananas, Water, Brown Sugar, Vinegar, Soya Bean Oil, Modified Corn Starch, Caramel Color, Garlic Powder, Scallions, Black Pepper, Salt, Scotch Bonnet Peppers, Allspice, Paprika, Potassium Sorbate, Citric Acid, Sugar, and Thyme.
Related Products
---