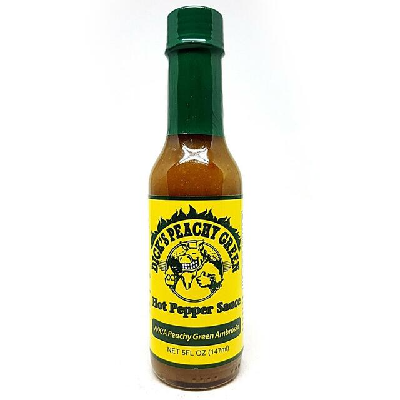 A blend of farm fresh Serrano and Jalapeño peppers, vine ripened peaches perfectly blended with honey, vanilla, lemon, lime and pineapple juice, brown sugar, fresh ground spices and wait for it! SAFFRON.
Great on eggs, on fish tacos and chicken!!!
Size: 5 fl oz (147 mL)
Ingredients: 
Fresh Serrano and Jalapeno Peppers, Peaches, Bell Peppers, Vinegar, Fresh Scallions, Honey, Lemon, Lime & Pineapple Juices, Brown Sugar, Exotic Spices, Vanilla & Saffron. 
Related Products
---