DIRTY DICK'S
DIRTY DICK'S, "NO NAME" CHIPOTLE Hot Pepper Sauce
---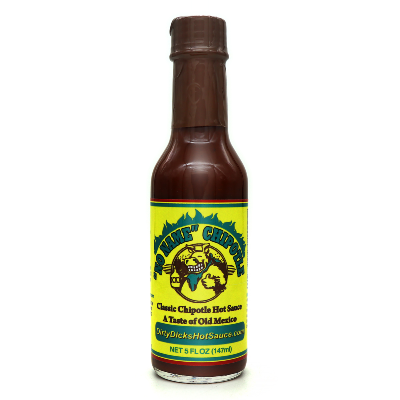 Dirty Dick's Chipotle Hot Pepper Sauce is the newest addition to an already star studded line of hot pepper sauces! Great rich smoky mole-like flavor. Unique, versatile and delicious. A essential sauce to complement your favorite foods.
Size: 5 fl oz (147 mL)
Ingredients:

Chipotle Peppers, Pineapple, Tomatoes, Habanero Peppers, Vinegar, Bell Peppers, Onions, Garlic, Ginger, Apple Juice, Brown Sugar, Cocoa, Coffee, Spices.
Related Products
---