TORCHBEARER SAUCES, COFFEE BBQ Sauce
---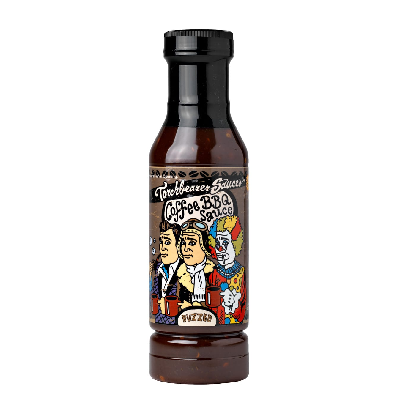 This perky bbq sauce is made with local, artisanal coffee brewed fresh and in small batches along with our awesome bbq ingredients. Get your grill ready for this one but don't expect your guests to be laid back and sleepy once the feast is over.  Try it with fries, baked beans, and even chili.
SIZE: 12 Fl Oz (355 mL)
INGREDIENTS: FRESH BREWED COFFEE, TOMATO PASTE, BROWN SUGAR, HONEY, APPLE CIDER VINEGAR, MOLASSES, MUSTARD POWDER, CRUSHED RED PEPPER, LEMON JUICE, GARLIC POWDER, OREGANO, CHILI POWDER, SALT.
Related Products
---