THE ORIGINAL ANCHOR BAR, BBQ Wing Sauce
---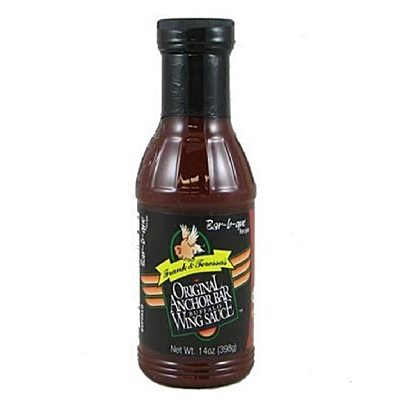 From the home of America's Original Buffalo Chicken Wings, The Anchor Bar, comes a honey of a barbecue sauce. We're wild about this rich blend of natural ingredients with a sweet, full-bodied barbecue flavor that's incredible on wings, ribs and pork. Also, perfect as a marinade, for basting or dipping sauce. This sauce comes with directions on the side of the bottle to insure the perfect wings for your family & friends. 
SIZE:  10 Fl Oz (296 mL)
INGREDIENTS:

Tomato Paste, Sugar, Cayenne Pepper, Honey, Vinegar, Molasses, Salt, Natural Smoke Flavor, Onion, Chili Powder, Ginger, Garlic & Black Pepper.
Related Products
---