MIKEY V'S, ZING MILD Sauce
---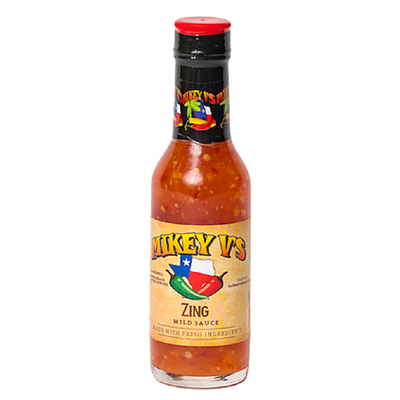 Zing, is Mikey V's mildest sauce, but is sure a crowd favorite! 
Using a mild, red pepper, and fresh garlic, mixed with sugar and vinegar, this versitile sauce can be used as a glaze or dipping sauce.
Pairings: served over cream cheese as an appetizer; all oriental food, chicken, pork, ribs, pizza etc!
Net Wt 5 Oz (141.7 g)
Related Products
---