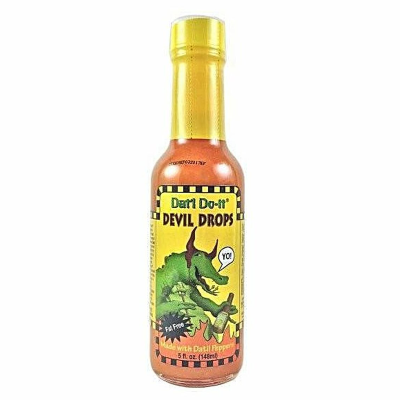 This tasty Datil pepper hot sauce is carefully blended to knock you off your feet and make you glad it happened! It's hot and delicious!

Splash it on your favorite foods and feel the warmth of Florida's own Datil Pepper.
 
SIZE:  5 Fl Oz (148 mL)
INGREDIENTS:  Water, Orange Habanero Peppers, Carrot Concentrate, Worcestershire Sauce (Water, Distilled Vinegar, Worcestershire Concentrate (Molasses, Vinegar, Water, Spices, Natural Flavor, Garlic Powder, Caramel Color, Salt, Anchovies, Tamarind), Sugar and Salt), Distilled Vinegar, Datil Peppers, Sugar, Lime Juice, Mangos, Potassium Sorbate, Xanthan Gum, Garlic Powder.
Contains: Fish