Danny Cash "Uncle Jack" Pumpkin Habanero
---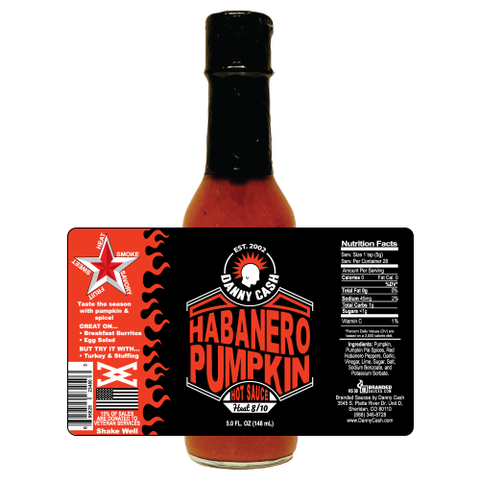 Irresistible taste.  The pie and the sweet subtle notes of the habanero make this a shockingly versatile sauce.  Drizzle over your coconut shrimp or chicken tamales.  Experiment with it, you will be pleasantly surprised at how well it goes with most dishes.  Just don't get too addicted...this is a seasonal sauce and is only available for a short while longer!!
5 fl oz
Hot, Heat Index (7/10)
Ingredients:
Pumpkin, Pumpkin Pie Spices, Habanero Peppers, Garlic, Vinegar, Lime, Sugar & Salt.  ALL NATURAL
PLEASE NOTE: Danny Cash changed labels across the brand.
Related Products
---