CHAR MAN BRAND, ORIGINAL Hot Sauce
---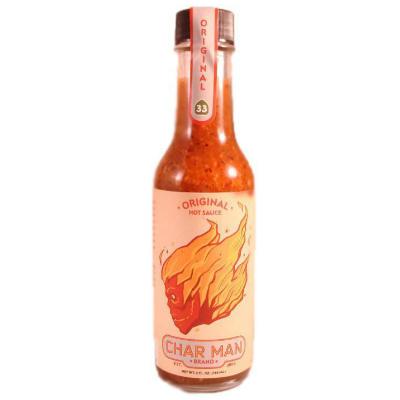 A delicious savory red sauce with plenty of roasted habaneros and guerros. Some lemon juice provides a citrusy balance and carrots add a hint of sweetness.
2017 Scovie Award Winner - 1st Place – Medium Hot Sauce
SIZE: 5 Fl Oz (148 mL)
INGREDIENTS: Distilled Vinegar, Hot Peppers, Chili Paste (chili, salt, distilled vinegar, potassium sorbate and sodium bisulfate, xanthan gum), Cane Sugar, Carrots, Lemon Juice, Dried Onion, Salt, Dried Garlic, Xanthan Gum.