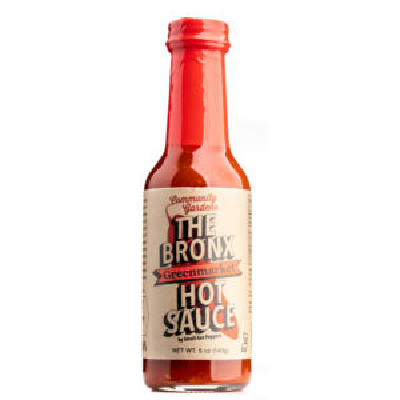 The Bronx Red Hot Sauce is made with serrano peppers grown in more than 40 community gardens throughout The Bronx. Each bottle purchased directly supports the gardens and gardeners who grow peppers for this hot sauce.
These red peppers are left on the vine for 6 weeks longer to give them a more mature and vine ripe taste. Made with 6 all natural ingredients, it is the late-season peppers that give this Bronx Hot Sauce a smoother taste than the original Bronx Hot Sauce green.
Heat Level: Medium-Hot 
SIZE:  NET WT 5 Oz (140 g)

INGREDIENTS:  Apple Cider Vinegar, Serrano Peppers, Garlic, Onion, Cane Sugar, Salt.
Related Products
---