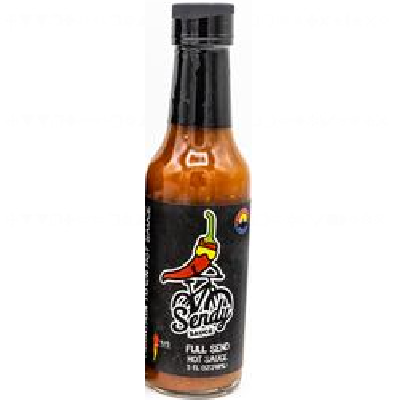 Full Send-
This sauce is not just hot to trot – you still will enjoy the great tasting, full flavor of the Original Sendy… but then your blood starts pumping a little as your heat index rises and you realize – BAM! We weren't joking when we named it FULL SEND! Full Send was designed to satisfy the extreme fire loving hot sauce enthusiasts.
SIZE: 5 Fl Oz (148 mL)
INGREDIENTS: Vinegar, Tomatoes, Serrano Pepper, Jalapeno Pepper, Habanero Pepper, Garlic, Salt, Sugar, Black Pepper, Xanthan Gum, Cayenne Pepper.
Related Products
---