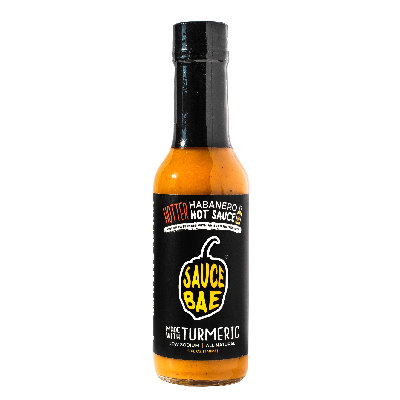 🍍 All Natural 🧂 Low Sodium 🔥 Hot
A hint of sweetness with a hotter kick. Same great flavor, but now with subtle notes of ghost pepper and more habanero. Try Sauce Bae on avocado, beef, rice, chicken, pork, eggs, veggies, salmon, burgers and more. Taco Tuesdays and pizza dates will never be the same.
SIZE: 5 Fl Oz (148 mL)
INGREDIENTS: Pineapple, Water, White Vinegar, Habanero, Onion, Garlic, Turmeric, Salt, Ghost Pepper, Cumin, Black Pepper, Ginger.
Vegan, Gluten Free, All Natural.
Related Products
---