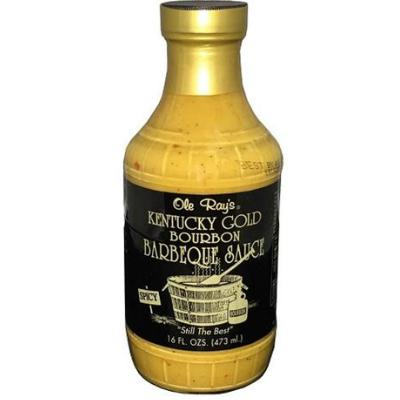 Kentucky Gold Bourbon is a spicy, mustard based BBQ sauce that's great on sausages, pork, and ribs and makes a great dip for pretzels. Great on steaks, ribs, chops, chicken, and shrimp. For a great marinade or mopping sauce mix equal parts with apple cider vinegar.
SIZE: 16 Fl Oz (473 mL) 
INGREDIENTS: Mustard, Brown Sugar, Hot Chili Pepper Sauce, Worcestershire, Water, Apple Cider Vinegar, Bourbon, Lemon Juice, Liquid Smoke, Red Pepper, Black Pepper, Garlic Powder, and Onion Powder.
Related Products
---