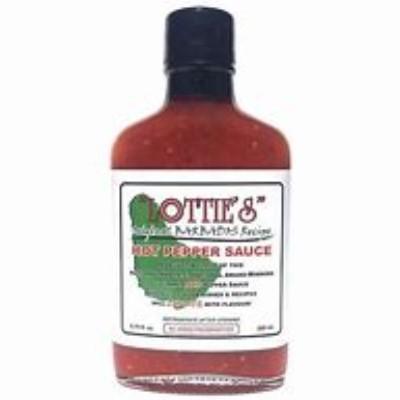 Lottie's Original Barbados Red Hot Pepper Sauce
The ORIGINAL hot pepper sauce is made with scotch bonnet peppers, vinegar, onions, salt and garlic. The redder the peppers are at the time of cooking, the redder the sauce becomes. It might be considered to be a bit hotter than our TRADITIONAL sauce. Some say that a little drop of this ORIGINAL flavor in your Bloody Mary makes your drink even more fun to enjoy. Add just a little of this international award-winning gourmet red pepper sauce and all of your dishes and recipes will explode with flavor. 
SIZE: 6.75 fl oz flask (200 ml)
INGREDIENTS: Scotch Bonnet Peppers, Vinegar, Onions, Salt, Garlic, and Xanthan Gum.
Related Products
---