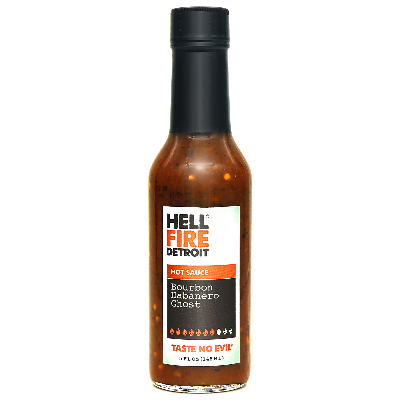 Woody pucker with a toasty soul. The third release in our new boozy series.
200,000 to 400,000 Scoville Units (Boo)
All-natural
Vegan
Gluten Free
Low Sodium (55mg)
No Preservatives
HOT ONES SEASON 13 SAUCE 7 (89,000 SHU)
SIZE: 5 Fl Oz (148 mL)
INGREDIENTS: Apple cider Vinegar, Fire Roasted Habanero, Water, Bourbon, Sea Salt, Lime Juice, Smoked Ghost Chile Pepper, Olive Oil, Black Pepper.
Related Products
---