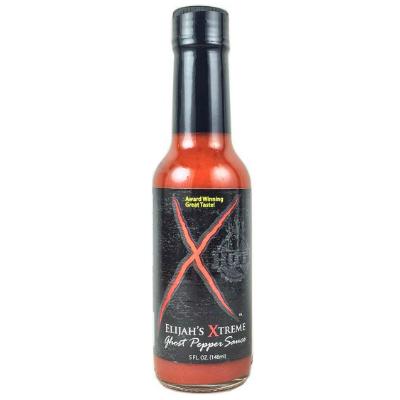 Is a gourmet, handcrafted blend of two different hot peppers, the Naga Jolokia (ghost pepper) and the Red Savina Habanero, along with tomatoes, garlic, onion, carrot, lime and passion fruit.
Fresh, natural, gluten free and vegan
Thick, creamy texture
One of a kind, "award winning" great taste.
Won multiple awards, including 1st Place Peoples Preference Award at Zest Fest in Texas!
Delicious, rich flavor gives way to the subtle warmth of the ghost pepper (no extracts)
Perfect balance of flavor and just enough heat to be different, but not so hot you can't enjoy it!
SIZE: 5 Fl Oz (148 mL)
INGREDIENTS: Naga Jolokia peppers, Habanero peppers, water, tomatoes, salt, sugar, vinegar, garlic, roasted garlic, onion, carrots, lime juice, xantham gum, passion fruit juice. 
Related Products
---