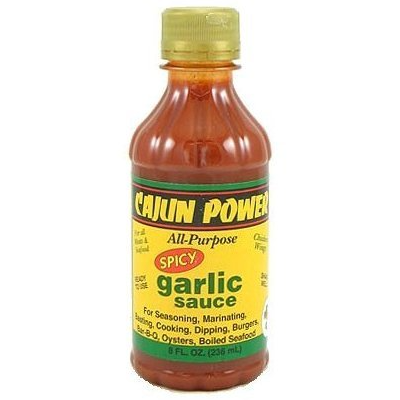 Cajun Power Spicy Garlic All Purpose Sauce

For seasoning, marinating, basting, cooking, dipping, burgers, BBQ, oysters, and boiling seafood. When seasoning meat, pour Cajun Power Spicy Garlic Sauce generously. Marinate if time permits. Add seasoning of your own choice for additional flavor. Try this method for baked chicken, chicken breasts, ribs, roast, pork chops, brisket and wild game.
SIZE: 8 Fl Oz (236 mL)
INGREDIENTS: Vinegar, Garlic, Sugar, Spices, Salt, Cayenne Pepper, and Xanthan Gum.
Related Products
---